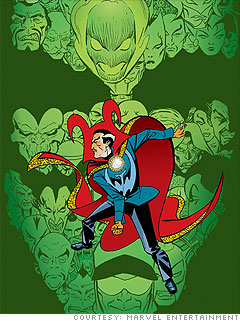 CNN tries to prognosticate as to what properties Disney might be interested in as they run a slideshow on
Marvel's next 5 superheroes
. CNN's candidates: Sub-Mariner, Luke Cage, Iron Fist, Doctor Strange and Morbius.
Morbius? Are they kidding? Morbius might be a contender for one of the villains in Spider-Man 4
as stated here
, so I don't know whether CNN is basing this on actual development info or if they asked Karl in the copy room what he'd like to see. I suspect something along the lines of the latter.